The Feline Purrspective
Hi there! Welcome to The Feline Purrspective!
My Name is Phyllis Meyer and I want to help you get the most out of your relationship with your cat. Cats are not small dogs nor are they little people in fur suits – they have their own social structure and behaviors. The Feline Purrspective is designed for you to learn more about the world of cats, to help you and your feline be the best of friends. I hope you will join me!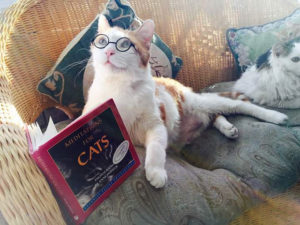 I would like to dedicate this website to all of my feline friends, in particular Niki-Maru, Snow, Rommel, Reno and Pumpkin who are no longer with me and who taught me so much about the "Feline Purrspective".