A Passion to Communicate with Cats

What is like to be a cat? How do you communicate with cats?

My name is Phyllis Meyer. I am a certified Veterinary Technician in Colorado and have worked at a cats only veterinary practice since 2013. I became fascinated with feline behavior and decided to learn more. I completed the ISFM* Advanced Certificate in Feline Behavior with distinction in 2020.
I have shared my home with cats since I was 8 years old. Cats have been with me while I-
completed a Ph.D. in Chemistry (Wisconsin 1982)

sailed through Latin America on a 25 foot sailboat, and

raised a family.
My passion is to communicate with cats. I hope you'll join me in learning the "Language of Cat". Let me share what I have learned with you.
*International Society of Feline Medicine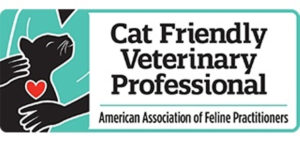 Meet The Feline Purrspective Team

Athena
Domestic Medium Hair spayed female
DOB 5-18-05
Athena was diagnosed with hypothyroidism in 2015, after I-131 treatment. She takes a thyroid supplement twice a day. She helped me with the video demonstrations in Giving Your Cat a Pill

Marley
Birman neutered male
DOB 2016
Marley was found by good samaritan and brought to Colorado Academy of Veterinary Technology. After 2+ years as a school cat, I adopted him. He is gentle, extremely sociable cat who enjoys head rubs.

Zelda
Maine Coon Cat spayed female
DOB 12-15-15
Zelda was surrendered to the veterinary clinic where I work when she was 3 years old. She was suffering from an upper respiratory infection and weighed around 27 lbs. Today, she is svelte 18.5 lbs and prefers to have her fur short.

Gus
Domestic Short Hair neutered male
DOB 2015
Gus was a trouble-making feral cat who entered a live trap. He tested positive for Feline Immunodeficiency Virus and needed an indoor life so that he would not transmit the virus to other cats. After 6 months of drug therapy and behavior modification, he lives indoors with daily outdoor walks on a leash.
Gus is my best-trained cat in spite of his feral background. You will see him in many of the training videos on this site.
Need more information? Have questions? Contact The Feline Purrspective!